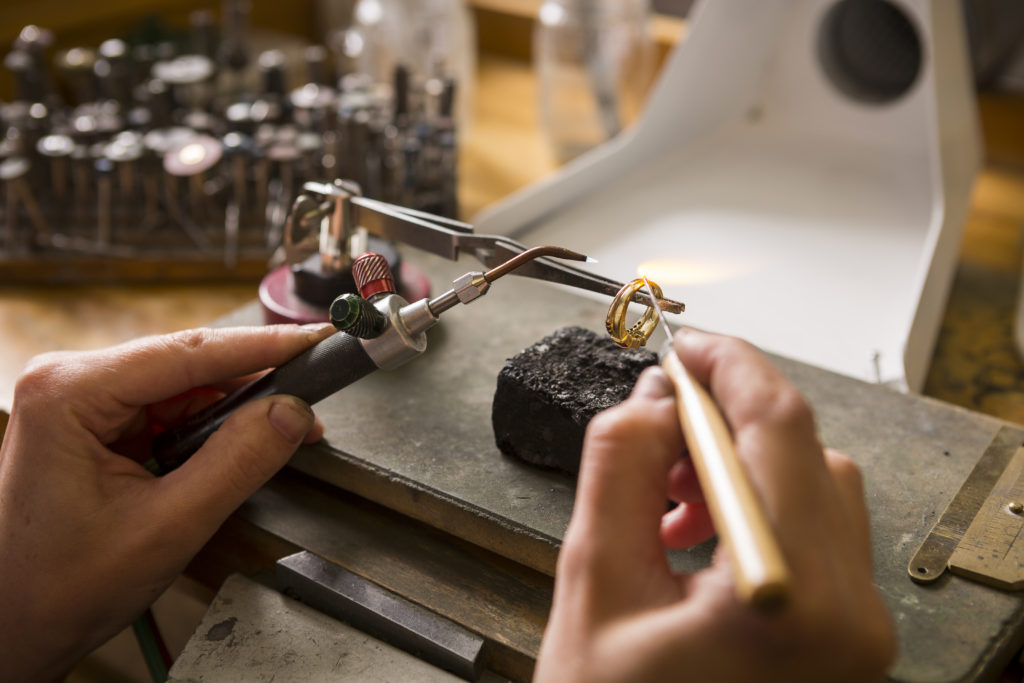 Chain repair in NYC is a service that we specialize in. Don't sell your broken chains for cash, especially if they mean something to you. No matter how much cash you get for a broken chain, it will cost you more than that to go out and buy a new one. You don't want to throw your money away, which is why we encourage you to have your chains repaired.
What is Chain Repair in NYC All About?
There are many ways to get chain repair in NYC. As you know, there are various types of chains. You want to make sure the chain looks the same throughout, which is why you need a skilled professional to handle the repair. Anyone can solder a chain back together, but if it's obvious where the break was, then it is only going to detract from the look.

It may not just be the chain itself that is damaged, either. When you talk about chain repair in NYC, you're talking about the entire chain – including the clasp. If the clasp has been damaged or broken off, we are able to provide the repairs to get your chain in operation again. We can repair or replace the clasp, depending upon the specifics of your necklace or bracelet.

With a wide variety of services, there's no need to settle for just any basic repair. We can refinish and polish metal, reset stones and do much more. If a chain repair is just one of the many repairs you need within your collection of jewelry, you have come to the right place. We offer a high level of customer service as well as affordable prices.
How do I get Chain Repair in NYC?
When you need a chain repair in NYC, you don't want to go anywhere. Don't let inexperience win out because they have the lower price. You don't want your chain damaged. If your chain is damaged by someone less experienced, you will end up with us anyways – but it will have cost you double the amount because of having to pay for two repairs.

You can call to make an appointment with us. At your scheduled time, bring in the jewelry that needs to be repaired. We will look at the extent of damages and then let you know how we plan to repair it. If you need any other services at the time, we will be happy to include those in the quote. This includes polishing and cleaning.

Our goal is help you enjoy all the jewelry you own. If you need a chain, or other jewelry repair in NYC, then you aren't able to wear the way like you want to. Bring it to us and let us fix it. We are fast and affordable – a combination you don't often see in New York. We challenge you to find another place for your chain repair. We are confident that you won't find anyone like us – which is why we have established the reputation that we have throughout the city.

We have a number of repeat customers because of the services we offer. It may be your chain today, but it may be another piece of jewelry tomorrow – and we want you to feel comfortable in our abilities. We are the one-stop repair shop in New York City. Regardless of whether you're in Long Island or one of the boroughs, call us so we can discuss your jewelry repair options.