Platinum Jewelry Repair in NYC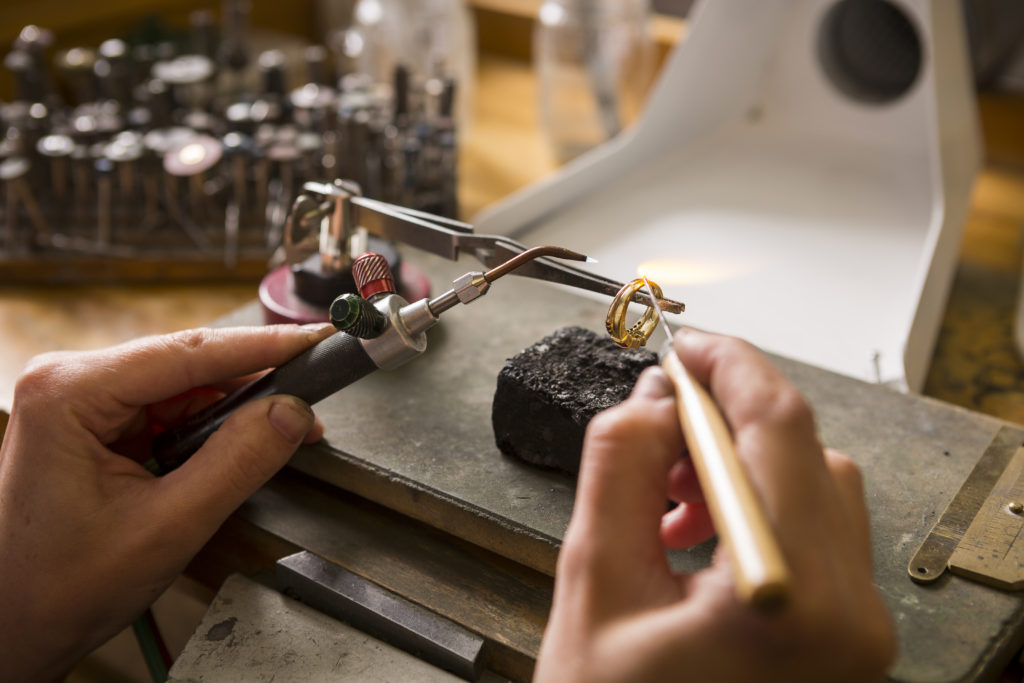 Platinum Jewelry Repair in NYC
It's important to get quality platinum jewelry repair in NYC. Platinum has become increasingly popular as another white metal. While it's more rare than white gold, it is also less expensive, which has added to why it has become more popular. When you have platinum jewelry that is scratched, broken or otherwise damaged, it's a good idea to get it fixed right away so you can go back to wearing the jewelry. We offer all of the services you may need.
Services for Platinum Jewelry Repair in NYC
There's no better place to have services performed for platinum jewelry repair in NYC than with us. We will take a close look at the platinum jewelry you need repaired to determine what needs to be done. With so many services and tools, it will be no problem to repair anything that you bring us.
We offer chain soldering, which can help to repair platinum chains. We offer stone resetting, which can help to enhance the look of any precious or semi-precious stones that you have. We even offer finishing services, which can help to rid your platinum of any scratches and lines that have appeared over the years.

At the end of the day, we want you to be able to wear your platinum jewelry. Whether it's been damaged or you need to customize a piece that has been handed down to you, we can conduct many platinum jewelry repairs in NYC. We can even change out the clasps on bracelets and necklaces.

All it takes is a phone call to learn how our services can benefit you. Don't let your platinum jewelry sit around unworn because it is damaged in some way. We have the services you need at affordable prices. You just need to pick up the phone and schedule a time to come in so we can see what it is that needs to be repaired. Within no time, you will have the jewelry back, looking as good as new.
Get Platinum Jewelry Repair in NYC Done Today
You don't have to go far for platinum jewelry repair in NYC. You will find that we are conveniently located in the city. For any of the local jewelers, we may even offer pickup and delivery services to additionally serve you. We invite you to make a phone call and set up a consultation today. This way we can determine what services you need and provide you with a free quote for the repair.

When you take the time to explore your options for platinum jewelry repair in NYC, you will see that we are competitively priced. You will also see that we offer a lot of services that other jewelry repair shops don't. This ensures that your jewelry needs are taken care of 100%. We have a high level of customer service and will go out of our way to handle repairs so that you are happy with the finished product.

You never have to settle for a jewelry repair. If you want a quality repair, then bring it to us. With over 40 years of experience, you won't find anyone else with the amount of tools and the level of skill that we bring to the table.

Give us a call today and set up an appointment. We will provide you with a free quote and a fast turnaround so you can begin wearing all of your platinum jewelry once again.