Jewelry Repair in Brooklyn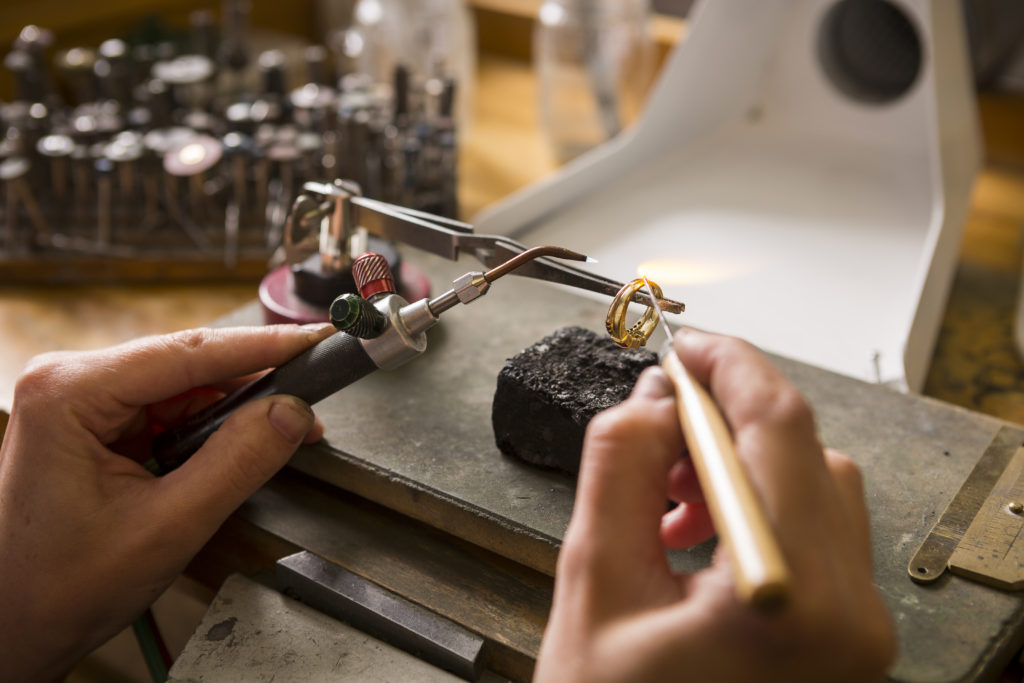 Jewelry Repair in Brooklyn
Jewelry repair in Brooklyn is important because you need to have an affordable, reliable place to get your jewelry repaired. You don't want a jewelry box full of jewelry that you can't wear. You also don't want to spend a small fortune getting it all repaired. We offer a happy medium that gives you the quality repairs you need in an affordable manner.
Get Jewelry Repair in Brooklyn
There's no need to get concerned as to where to go for jewelry repair in Brooklyn. You may have already tried taking your jewelry into a jewelry store or a pawn shop for repairs and they told you they couldn't help you. One of the biggest struggles with jewelry repair is where to actually go. Many people try going to a jewelry store, but unless you bought the jewelry there (and you can prove it), they aren't going to provide you with the repairs.

We offer the jewelry repair in Brooklyn that you need. It doesn't matter what kind of jewelry it is or what kind of repair is needed. We have experience with reshaping bangle bracelets, fixing earrings, remounting stones into various settings and much more. You can bring in broken chains and necklaces to use and we will get them fixed up.

Plenty of places will pay you for broken gold, but why sell it when you can have it repaired? What you get for it in cash isn't enough to turn around and buy new gold, so it's more cost effective to have it repaired. You don't have to drive all over town looking for a place to give you the repairs. Call us and we will schedule a time for you to come in. We do all the repairs you could ever need, ensuring you don't have to take your jewelry to multiple places around town.
The Costs of Jewelry Repair in Brooklyn
It's important for you to know the costs of jewelry repair in Brooklyn. When you want to know what it will cost for a jewelry repair, all you have to do is ask. There are never any hidden fees with us – we are up front in what the costs are and will give you a quote prior to performing any kind of repair.

We are confident that we have affordable prices on jewelry repair in Brooklyn. Once you get a quote from us, we welcome you to go around town and get quotes for the repairs from others. You can't find someone who offers the same type of repair that we do and quality we provide for the price we offer. We know that we will have the lower prices in the field. We will make an appointment for you to come in so that you can discuss your repairs and then work on repairing any jewelry that you bring in to us.

You should never have to spend a lot to get jewelry repair in Brooklyn. You already spent a fortune on the jewelry itself. Now you just need to get it looking its very best, which is where we come in. It's important for you to be able to wear all of the jewelry you own, and we offer the services to help this become a reality.

Don't overpay for jewelry repairs and don't let a jewelry store try selling you new jewelry to replace what is damaged. Once you call us, you will see that it's possible to get the jewelry fixed instead of replacing it.