Hollow Bangle Bracelets in NYC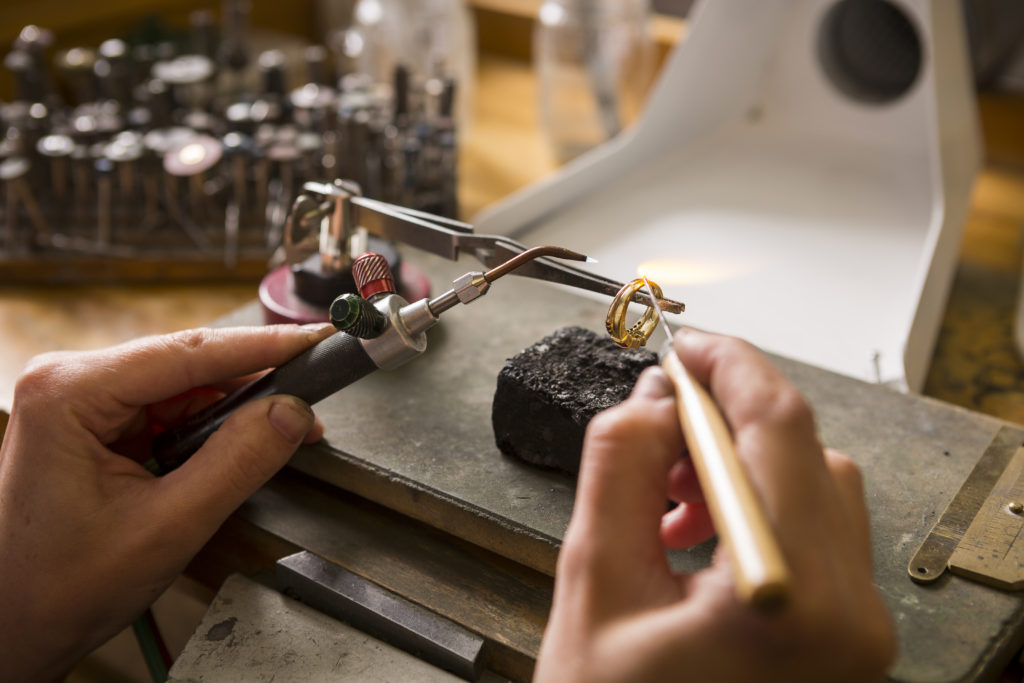 Hollow Bangle Bracelets in NYC
You may love to wear hollow bangle bracelets in NYC, but they may not love you back. Especially if you wear them while doing things, they can bend and lose their shape. You don't want them to look unattractive, but you can't seem to bend them back into place. With our help, your bracelets can look as good as new, allowing you to wear them wherever you go.
What are Hollow Bangle Bracelets in NYC All About?
The hollow bangle bracelets in NYC are a very popular fashion statement. You may wear one or two on your wrist or you may wear dozens of them up and down your arm. Depending on how many you wear, people may be able to hear you coming down the halls because of all the bracelets banging together, which is how they got their name.

Over time, hollow bangle bracelets in NYC can become damaged. They will get scratched, dented and misshapen. As this happens, you may not get the perfect fit anymore. Then again, if you have smaller arms or larger arms, they may not have had the perfect fit before – which is where our services can come in handy as well.

When you bring the hollow bangle bracelets into us, we will figure out what is wrong and how to repair them. We can bring them back to the way they looked when they were new. This includes upgrading the finish, polishing them and cleaning them. The next time you wear your bracelets, you'll turn heads and not just because they are banging together on your arm.
How to Repair Hollow Bangle Bracelets in NYC
It's important that you know how to repair hollow bangle bracelets in NYC. Too many people try and fix them on their own, bending and shaping them with bare hands. The hollow bangle bracelets are made with relatively thin metals and you can damage them further by trying to bend them back in shape. We have seen many bangle bracelets snap in half because of people trying to bend and reshape them.

When you bring them to us, we will ask you what you want done with them. Most of people just want them back in pristine condition. We are able to change the finish, solder them back together, repair dents and even fix clasps. No matter what the issue is, we will be able to get your hollow bangle bracelets in NYC looking beautiful once again.

Don't bring your hollow bangle bracelets to just anyone. We have decades of experience in jewelry repair, so we know what is involved with these kinds of bracelets. Other jewelers could damage your bracelets due to their lack of skill level.

When you're ready to have your bracelets repaired, call and make an appointment with us. This will give you the one on one time needed to discuss what you want done with the bracelets. From there, we will quote you on the costs and then tell you the time it will take to make the repairs.

If you are a jewelry dealer, contact us about our ability to pick up and drop off bangle bracelets at your store – allowing you to provide another service to some of your customers.

We have the tools and the skills in order to provide all of the repairs you could want on your bangle bracelets and any other jewelry that you may have. Once you get your bracelets back, they will look as good as new – and maybe even better.