Silver Jewelry Repair in NYC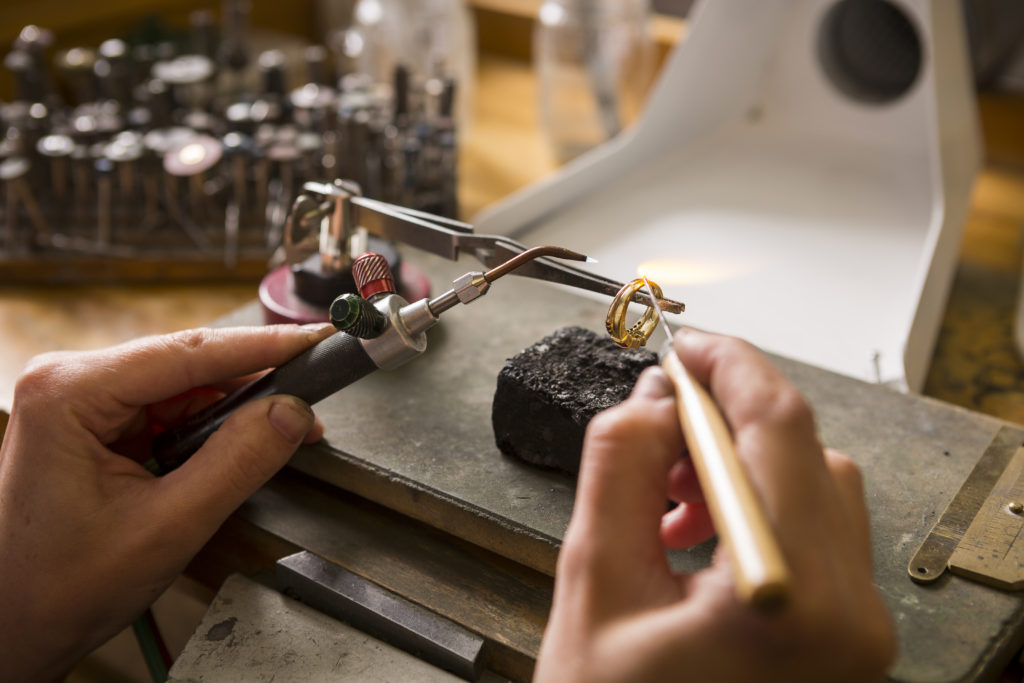 Silver Jewelry Repair in NYC
Silver jewelry has been known to break or become damaged in one way or another. With silver jewelry repair in NYC, you can have it fixed so you can wear it once again. We provide all the services you could require, ensuring there isn't a single aspect of the repair that isn't completed. Call us today so we can work with you on what needs to be done and how much it will cost.
What Silver Jewelry Repair in NYC Entails
When you need silver jewelry repair in NYC, you have come to the right place. We are pleased to offer a range of services to ensure you get all of the repairs that you need. Silver can look stunning, but only if it is in working condition. If you have a break in the chain, a problem with the setting or a broken clasp, you need repairs as soon as possible.

You may have purchased the silver jewelry or it may have been handed down to you through the generations. No matter the case, we can provide you with the silver jewelry repair in NYC that you need to begin wearing the jewelry. 
Some of the services we offer include:
Clasp repair
Ring resizing
Bangle bracelet repair
Earring back changes
We want you to be able to wear all of the silver jewelry you have. We are able to repair the clasps or change them over so they are easier to close on your own. We can also help to resize rings and bracelets. If you have bangle bracelets that are bent or dented, we can reshape them. We can even convert your silver earrings to clip-on or pierced so you can wear them more comfortably.

We also offer a number of other services having to do with silver. From silver polishing to engraving, we can ensure you have the best looking silver jewelry possible.
Get Fair Pricing on Silver Jewelry Repair in NYC
You may have hesitated on silver jewelry repair in NYC in the past due to the costs. If you have found jewelry repair to be cost prohibitive, you've been going to the wrong places. We specialize in jewelry repair and have been doing so for over four decades. In that time, we have developed a considerable amount of skill and have been able to offer competitive pricing.

A phone call to us will help you learn about all of the services we can help you with. When you want a free quote, schedule a consultation with one of our expert technicians. We will go over all of the options that you have, discuss the repairs in detail and then provide you with a quote. You are under no obligation to get the repair, though we think you'll find our services and prices to be the best in town.

We believe in fair pricing because we want you to come back when you need other jewelry repaired. We also want you to tell your friends about us because we thrive based upon referrals. Some of our best clients have come from other clients – and this is important to us.

When you're ready to talk about silver jewelry repair in NYC, you can give us a call to set up a consultation. We will provide you with a designated day and time to come in so we can give you the one on one attention that you deserve. It will only be a matter of time before you can wear all of your silver jewelry again.