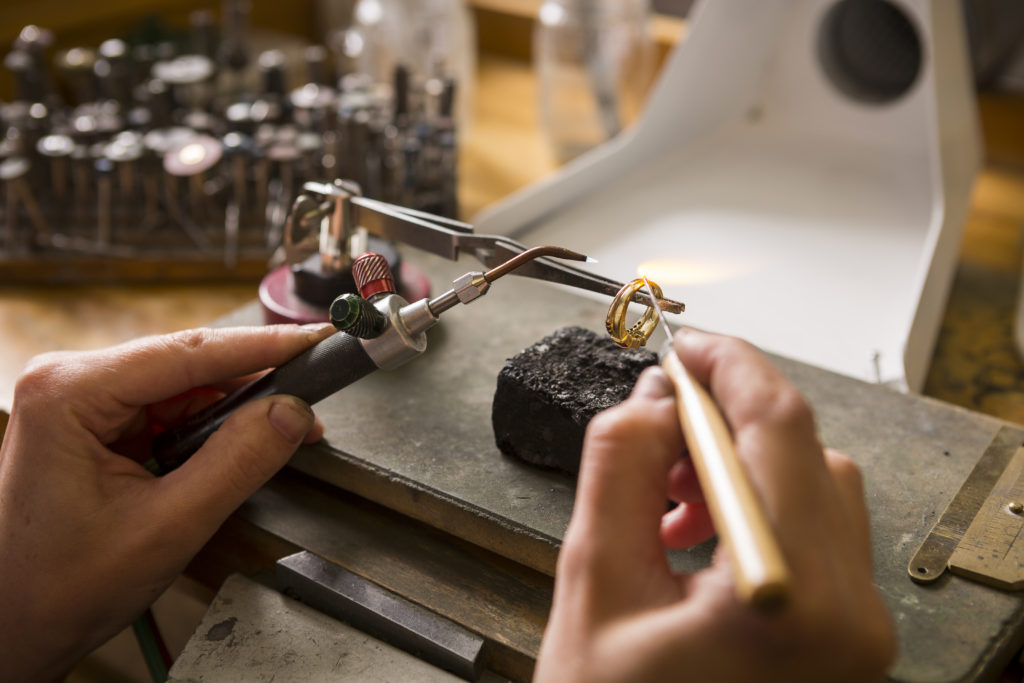 Any kind of earring repair in NYC should be handled by one place. If you have multiple types of earrings in your jewelry box, which you probably do, you don't want to go all over town trying to get them all repaired. We are able to provide you with the extensive jewelry repair that you need to get the earrings back in your ears and looking the best they've ever looked.
Types of Earring Repair in NYC
There are lots of types of earrings and therefore lots of types of earring repair in NYC. Take a look at the backs to your earrings. They may be posts, omega backs, French backs or even screw backs. Regardless of how they affix to your ear, we are able to provide the necessary repair so that you can once again where your earrings.

If you have earrings that you can't wear – either because they were handed down from someone else or given to you, we offer various conversions. We can change clip-on earrings to a pierced earring style or the other way around. Once you bring your earrings in for an earring repair in NYC, we will be sure that they can be worn.

We have worked with an array of different earrings, including precious stones, dangle earrings and even hoops. Whether the metal has been bent and needs to be reshaped, a prong is bent or missing or beads need to be restrung onto the dangle earring, we are able to provide the repairs. Many customers have trusted us over the years and we are proud to continue offering superior customer service year after year.
Costs for Earring Repair in NYC
It's important that you know about the costs for earring repair in NYC. Many places will provide a basic repair, but it may cost you a lot more than you expected. We believe in providing affordable repairs, which is why so many people trust us for their jewelry repair throughout the city.

When you bring an earring in for repair, we will provide you with a quote. This ensures you know exactly what the cost is so there are no surprises. We want you to know what the costs will be upfront. You may find that our prices are so affordable that you bring us in all of the other earrings that aren't wearable at the moment.

We welcome you to check around at the area jewelry shops once you have gotten a quote from us. Not only are we able to offer more services than the average jeweler or repair shop, but we also have the most affordable prices. You don't want to spend more than necessary to wear your earrings again, so you have to be cautious about where you take your earrings for earring repair in NYC.

When you are ready to have your earrings repaired, give us a call to make an appointment. You can bring in your earrings as well as any other pieces of jewelry that you need repaired. We will be able to provide you with a quote and tell you how long it will take to do the repair. You may be able to wait while we make the repair or you can come back once we call you that they are ready.

You have stunning earrings and if you can't wear them, they are just gathering dust. Let us make the necessary repairs for you so can begin showing them off.