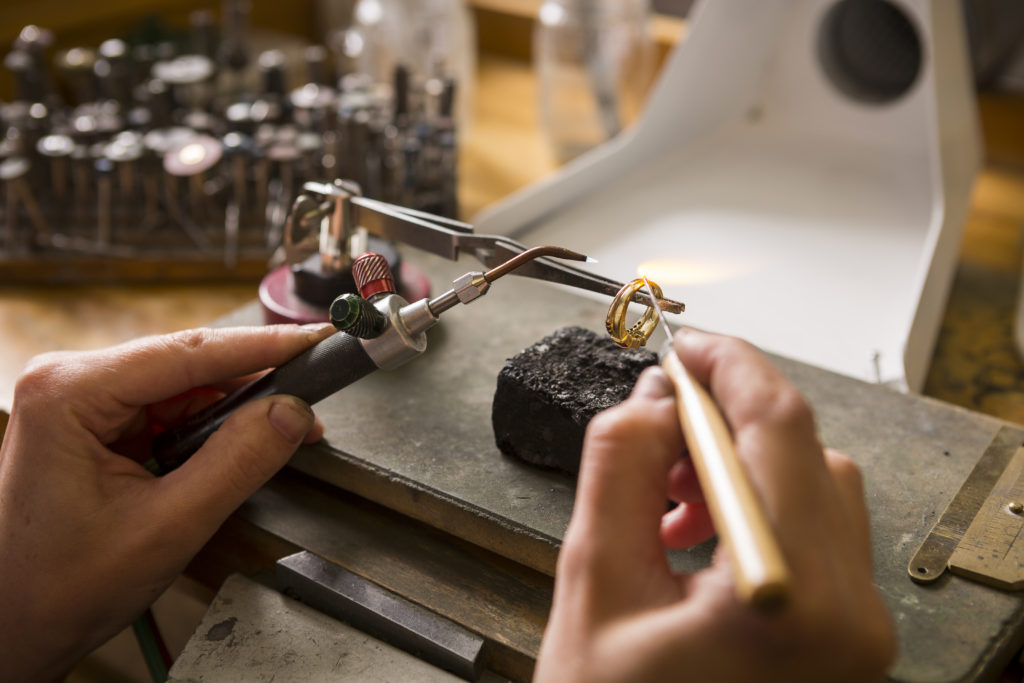 You may need jewelry polishing in NYC. It's possible to buy jewelry cleaning solution over the counter, but if you don't know how to use it or what kind to buy, it is ultimately a waste of money. We offer these services for you, ensuring that your jewelry looks as stunning as the day you first bought it. From gold to silver, we offer the services for all of your jewelry.
Jewelry Polishing in NYC is for Any Jewelry
Whether you have a silver cuff bracelet, a platinum wedding band or gold earrings, some jewelry polishing in NYC may help to enhance the beauty of the jewelry that you wear day in and day out. When you are trying to clean the jewelry and it's not helping to add in the shine, polishing is usually the answer you are looking for.

It's important to know what jewelry polishing in NYC can actually do for your jewelry. It's not only going to increase the shine. It can also help to hide some of the flaws that have shown up over time. Platinum especially can see a lot of little scratches and such throughout the years. With a little polish applied properly, these can be disguised almost entirely.

When you are looking to enhance your jewelry, we can talk to you in detail about jewelry polishing. Some of our other services may be needed as well. This includes jewelry finishing, cleaning and even repairs. If you're not wearing your jewelry because you don't like the look of it anymore, it's time to start looking at doing something about it. This will make it easier to go out on the town with jewelry that you know looks its best – and you'll get more compliments from it as well.
Get Jewelry Polishing in NYC Today
You can enjoy jewelry polishing in NYC today. If you've been putting off having your jewelry polished because you didn't know where to take it, you can stop looking. We have decades of experience with jewelry repairs and polishing is another service that we are happy to take care of. We have worked with a large variety of jewelry types, which means that your jewelry is safe in our hands.

We will be able to provide you with a free quote to learn of the costs for jewelry polishing in NYC. This will ensure you know exactly what it will cost per piece. You will find that we offer competitive pricing and it allows you to have stunning jewelry without you having to do any of the work. In many cases, we will be able to do the polishing while you wait.

When you are ready to enjoy better looking jewelry, it starts with a phone call. Find out what you can expect when you work with us. You can make an appointment and then bring in all of your jewelry. If you are a jewelry dealer, we even offer pickup and delivery services, which can make it easier for you to run your business.

Don't deal with the polish and products on the market that can actually damage your jewelry. You may have expensive taste – if you ruin the jewelry because you were trying to be cheap, you may end up spending thousands of dollars repairing or replacing what you have damaged. This can be eliminated by picking up the phone and calling professionals. We are waiting for your call.