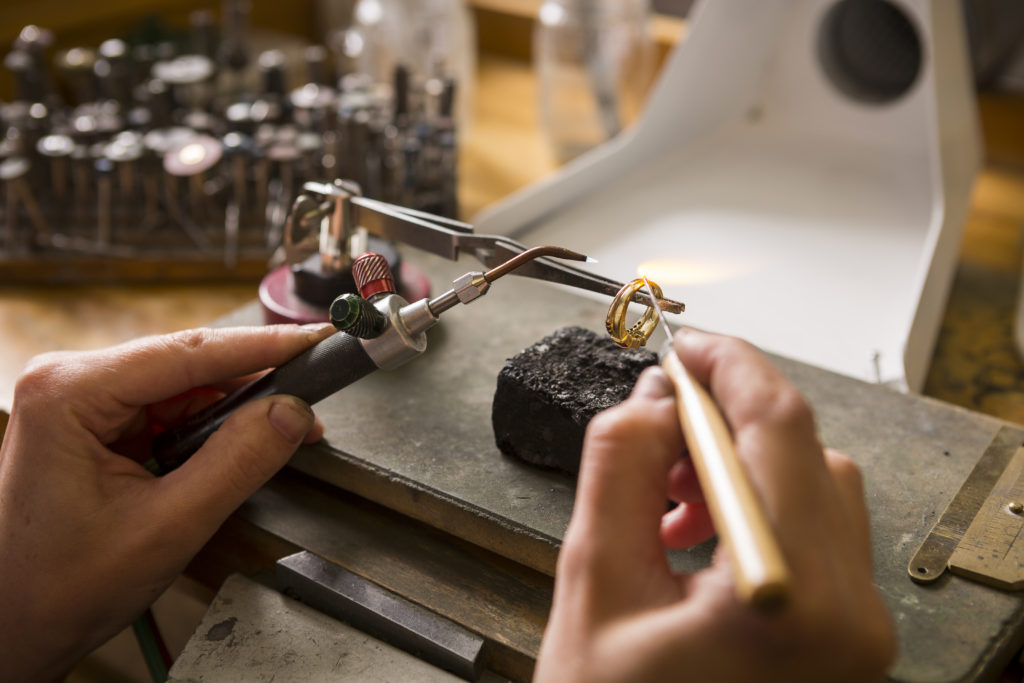 There are many instances where you may need ring sizing in NYC. What's crazy is that a lot of jewelry stores will sell you a ring, but they won't resize it for you. And if you didn't buy it there, you can forget about them trying to help you. The good news is that we offer the ring sizing you need so there's no need to look anywhere else in the city.
The Importance of Ring Sizing in NYC
Not everyone has a simple ring size. Whole and half sizes are commonly all that you see in jewelry stores, like 7 in ladies and 10 in gents. But with a ring, you want a good fit. Too tight and it may be hard to get over the knuckle. Too loose and you run the risk of it sliding off. If the ring doesn't fit, you need ring sizing in NYC.

You may have lost weight or put on weight since you have had your ring. If the ring no longer fits because your ring size has changed, it's time to do something about it. There are various ring guards that can be used to help make a ring tighter, but these are usually uncomfortable and detract from the visual appeal of the ring and also damaging shank of the ring. And when you need to make the ring looser, there's no product in the world that will help you.

The ring may not have been yours to begin with, either. The ring may have been handed down to you through the generations or it needs to be resized for the person that you are giving it to. Either way, you need ring sizing in NYC so that you have the ideal fit. It's entirely possible to personalize the fit of a ring so that it feels like your own, not someone else's.
Get Ring Sizing in NYC While You Wait
Some jewelry stores will size your finger, take the ring and call you when the ring sizing in NYC is complete. This will cause you to wait days, if not weeks. It will also cause you to have to give up the ring, which may not be something that you want to do. Often, we are able to do the ring sizing while you wait.

Even after a finger is measured, the fit may not be perfect. We prefer to do ring sizing in NYC while you are still in the building to ensure that it fits perfectly. If you walk out the door and it's not a perfect fit, then we haven't done our job. This is why it's important for us to offer this service – and it's to your benefit as well.

There are a lot of stunning rings out there, but if they don't fit you, it doesn't matter how beautiful they are. We want you to wear all of the rings that are in your possession. If they don't fit, bring them into us so that we can make sure they fit. We have a significant amount of tools and skills to be sure that even the tightest or loosest of rings are sized correctly.

Don't take the chance of a ring falling off or not being able to wear a ring because it's too tight. Our services are affordable and we can do a majority of the ring sizing while you wait. Call us today and make an appointment so we can provide you with a high level of customer service.