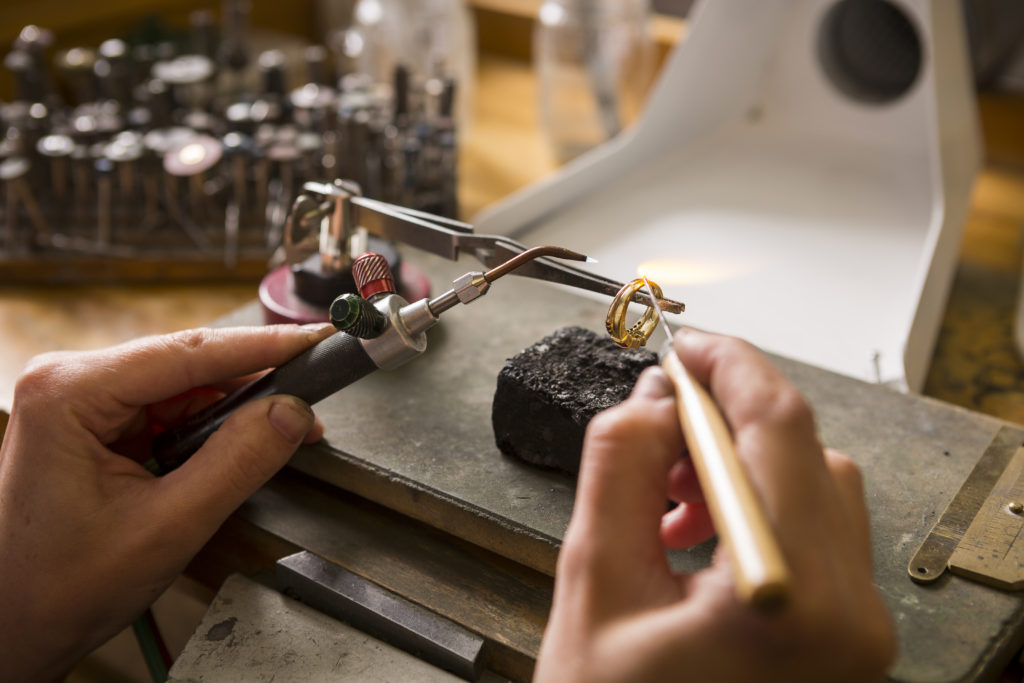 Jewelry finishing in NYC is a great way to get a new look for your jewelry. Whether you are looking to refurbish an old piece of jewelry or give something a better appearance that is more suited to your personality, you will find that we offer all of the services you could need. One call makes it possible to come in and speak with one of our professionals about jewelry finishes and what it can do for your jewelry.
Services for Jewelry Finishing in NYC
Jewelry finishing in NYC can be used on many types of jewelry. You can have the finish on such things as rings, bracelets and even necklace chains. Much of it depends on the type of metal as well as the finish that is currently on there. We have over 40 years of experience in the jewelry industry, so if it can be done, we are the ones who can do it.

You will need to choose the type of jewelry finishing in NYC that you are looking for. You can get a satin finish, stone finish, gold plating, white and black rhodium finish and even antiquing finish.If you have a finish that is currently wearing off, this may be the way to help you repair the jewelry so you can wear it out and about once again.

There may be a variety of reasons as to why you want jewelry finishing. If the current appearance is preventing you from wearing your jewelry, then finishing may solve your dilemma. Additionally, the finishing may be done as a way to prevent any further wear and tear from occurring. You want to be able to wear your jewelry and we will help you select the right services. Whether you want to update the look or you want to repair the look, we will walk you through your options to ensure you reach the best decision for your jewelry.
Quotes for Jewelry Finishing in NYC
The jewelry finishing in NYC will greatly depend upon the type of jewelry that you have. A finish on gold may be very different from silver or platinum or even rhodium. We will most likely have to see the jewelry before we can provide a quote – and that's mainly to check out the condition of the jewelry and see if it is already plated or not.

All of the quotes we provide for jewelry finishing in NYC are free. We are highly competitive with the other places throughout New York, though we doubt you will find one priced less than us. Additionally, we offer a lot of services for jewelry repair that others don't. This is important mainly from the standpoint that you may need more than just finishing on your jewelry. If you're looking to refurbish a family heirloom, additional repairs may have to be made – such as restringing beads or pearls, repairing a clasp or soldering a chain.

We want you to be happy with all of the jewelry that you possess. When you want to enhance the look of some jewelry, finishing can be the way to go about it. Finishing work can be the best way to improve your jewelry so that you are more inclined to wear it when you go out. Jewelry is meant to be worn. If yours is sitting in a jewelry box or drawer somewhere, it's time to make a call to learn about what can be done with it.

Make an appointment to bring in your jewelry and we'll quote you with a price for finishing – and any other services that you require.