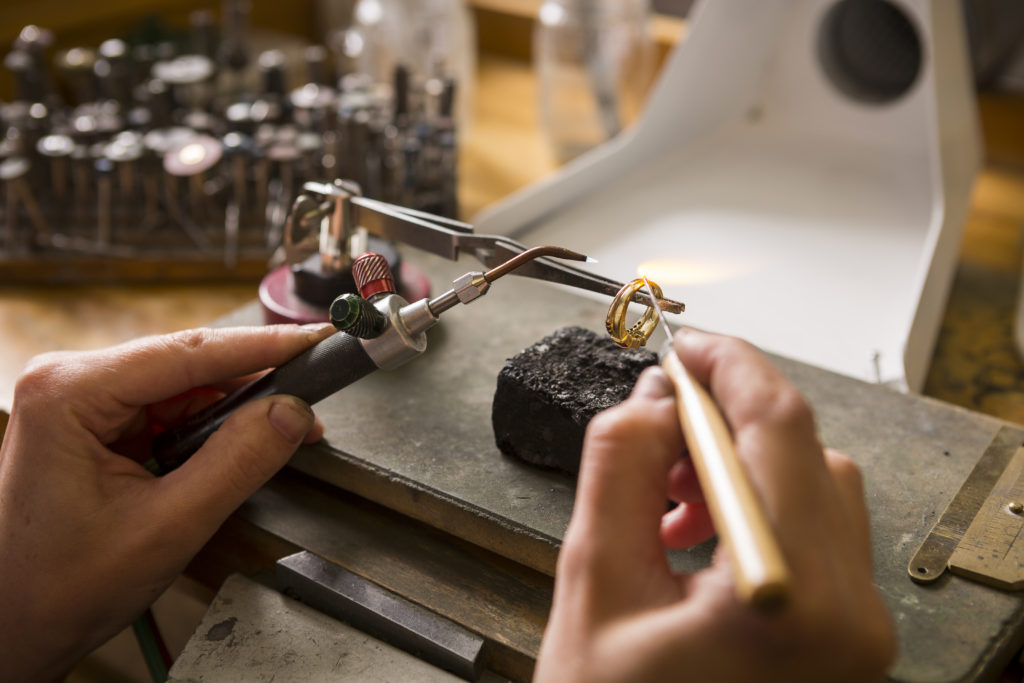 With so many gorgeous necklaces out there, it's a shame if you're unable to wear yours because it has been damaged in one way or another. We offer necklace repair in NYC so that you don't have to look at your necklace and remember the days when you could wear it. Within no time at all, we can make the necessary repairs so that your necklace can be back around your neck.
Find Out About Necklace Repair in NYC
You need to find out about the services for necklace repair in NYC. We offer all of the services your necklace could possibly need – though we may be the only one in town to offer such a wide variety. We can do everything from soldering chains to fixing prongs and even replacing stones. Regardless of what is wrong with your necklace, we can fix it.

Some necklaces are a lot more intricate than others. When you are dealing with precious and semi-precious stones, you don't want to trust just any repair shop with your necklace repair in NYC. Much of this has to do with the expense of the jewelry as well as the delicate nature of the gemstones. We have decades of experience dealing with jewelry repair, ensuring your necklace is in good hands.

When metal has been damaged, we can use a soldering tools to repair it. When gemstones have become loose, we can tighten the prongs. And if it's a tricky clasp that you are struggling with, we can either repair the clasp or replace it so that it's easier for you to close on your own. We are able to restring pearls and beads.

Your necklace is supposed to be worn. If you don't have the ability to wear it, we can provide you with the services you need to add it back into your jewelry collection.
Get a Quote for Necklace Repair in NYC
You may have been avoiding necklace repair in NYC due to the costs. You don't have to spend a fortune to have your necklace repaired – especially when you choose us to make the repairs. We have a long list of clients who return time and again to get jewelry repairs from us because of our quality of repair and our low prices. We are committed to offering competitive pricing.

When you wish to have your necklace repaired, you can bring it into us. We will look over the piece and determine what repairs need to be made. We may even recommend a cleaning or polishing to add to the level of beauty that the necklace has. We will then provide a quote so you can find out exactly what it will cost for the repairs.

You can think about the quote for a few days before deciding if you wish for us to repair your necklace or not. We are so confident in our pricing and our skills that we encourage you to get other quotes for your necklace repair in NYC. Once you get a few other quotes, you will see just how affordable we are – which is something we take very seriously.

We want you to be happy with all of the jewelry that you own. Whether your necklace is broken or it has some other issue, we are able to repair it to your satisfaction. If you have a necklace that you're currently unable to wear, it's time to bring it in.

Call us today and let us provide you with a quote and a time to come in.