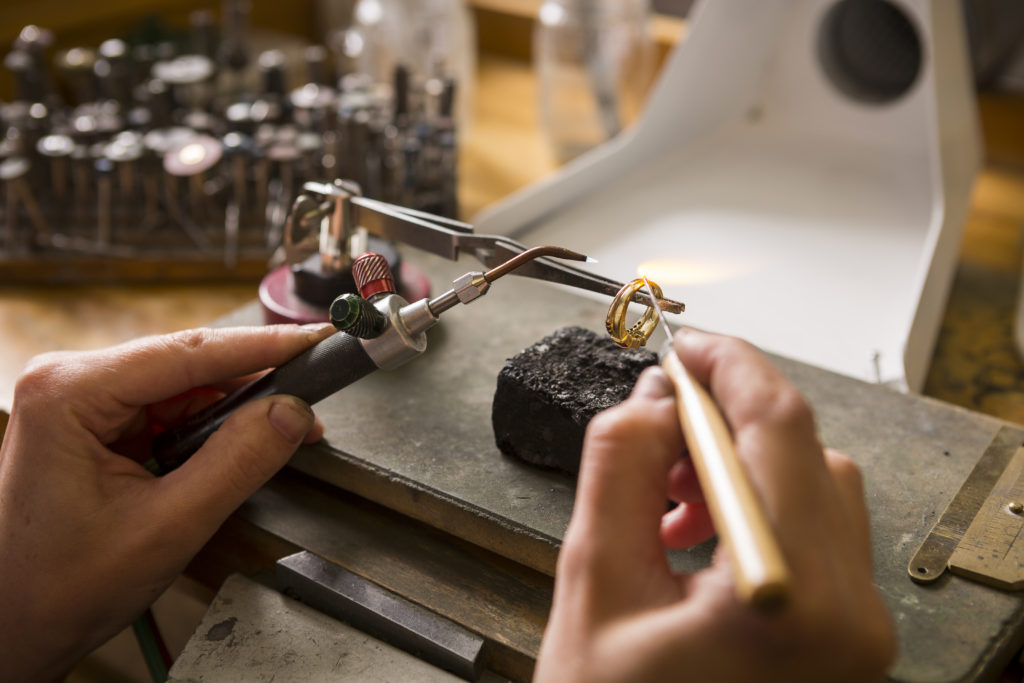 Metal polishing in NYC is a popular service that we have to offer. Whether you have jewelry that is scratched or silver that is tarnished, we are able to offer polishing services to help enhance the look. You don't have to do any of the polishing on your own. Bring it to us and let us show you why so many individuals throughout New York trust us with their metals, jewelry and precious stones.
All About Metal Polishing in NYC
Metal polishing in NYC is done for a variety of reasons. One, it will help to polish and brighten the metal. Two, it can hide some scratches and blemishes that have shown up over time. Third, you will be able to enjoy the metal for a longer period of time when it looks its very best.

We do a lot of jewelry repairs, but our metal polishing in NYC isn't just for jewelry. While the majority of the polishing is on rings and necklaces, we also do silverware and a large amount of silver household items. Especially if silver has tarnished considerably, it can take a lot of elbow grease to get it back to its natural gleam. If you don't have the time or the skill to commit to shining your silver, bring it to us and let us make short work of it.

When you trust us for metal polishing, you won't be sorry. Many of our customers trust us not only with metal polishing but with jewelry repairs, too. We offer competitive pricing, ensuring that you don't have to go all over the city in hopes of finding some place to have your metal polished. We offer an array of services, so we can be your one-stop shop for metal and jewelry needs.
Metal Polishing in NYC is Done While You Wait
In many cases, we offer metal polishing in NYC while you wait. This is a service that we are proud to offer as not many places in NYC do. While there are some instances where we cannot do this, we will be able to tell you immediately whether we can or not. This is why we always encourage you to phone ahead and make an appointment. It will allow us to better serve you.

We are competitively priced and are happy to provide you with a free quote for your metal polishing in NYC. You can bring in all of your metal that needs polishing at once or bring in one piece to see if we polish to your standards. We have a high commitment to customer service and you will see it within every service that we offer. Don't take our word for it – we have a number of satisfied customers that you can contact to see for yourself.

Many places throughout NYC offer metal polishing, but few use the right techniques for the specific types of metal they are working with. Most places have one type of polish and they use it on everything. We know that every metal is unique and therefore we have more than one kind of polish. By providing you with a higher quality polish, you will get the most pristine looking metal returned back to you – which is more than what some of the competition can say for themselves.

Call us today and inquire about our metal polishing and any other jewelry repair services that you may require. You are our top priority.