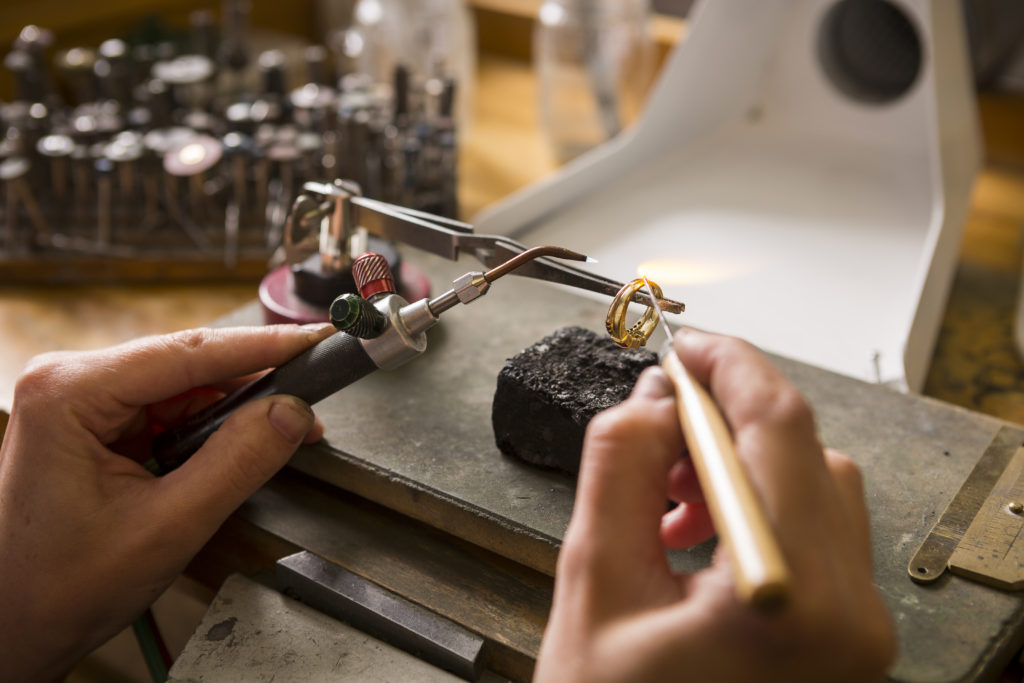 It's amazing how many places don't offer jewelry engraving in NYC – you would think that you could get quality engraving virtually anywhere. Countless clients of ours have commented as to how glad they are that we offer this service – and now you can take advantage of it as well. Don't bother looking elsewhere – we offer the services that you need right here.
The Types of Jewelry Engraving in NYC
Almost anything can be engraved. You may want jewelry engraving in NYC done to commemorate a date, tell someone that you are thinking of them or to personalize a piece of jewelry for yourself or someone else. Regardless of what you need engraved, we are happy to help you with this – and do so in a professional manner.

Whether it's the back of a watch casing, the inside of a platinum or gold ring or the surface of a dog tag pendant, we will be able to do the jewelry engraving in NYC that you are looking for. We offer laser engraving as well as hand engraving, ensuring that you get the right look. This allows us to provide a variety of fonts as well as a hand-written look for something a little more personal.
Once something is engraved, it can be polished out. We offer a variety of jewelry finishing services as well. This will allow you to have something refinished that had been previously engraved, allowing you to personalize it more to your standards.

No matter what you need engraved, you can bring it into us. We have the tools to be able to engrave on silver, gold, platinum and even P4. You won't find engraving services like this anywhere else in the city –and we are confident about it.

Our experience is known all over the city. Jewelers and individuals alike trust us for engraving, along with the variety of other jewelry repair services that we offer.

Many of the other jewelry shops in town use us for their engraving services. Instead of dropping off your jewelry there, only to have to go back to pick it up, you can bring it right to us. By cutting out the middleman, you will get your jewelry back faster and it will be more affordable.

You can call us at any time for jewelry engraving in NYC. We will be happy to tell you about how many characters you can get on a particular type of jewelry as well as whether we can do it while you wait. We are also happy to provide you with free quotes so you know what it will cost before you have anything engraved.

Don't allow just anyone to engrave your jewelry. You want it to be legible and engraved properly so it doesn't wear off in a short amount of time. Some jewelry is easier to engrave than others, but none of it is impossible. Call us today to learn how we can provide you with engraving services for any of the jewelry that you have.