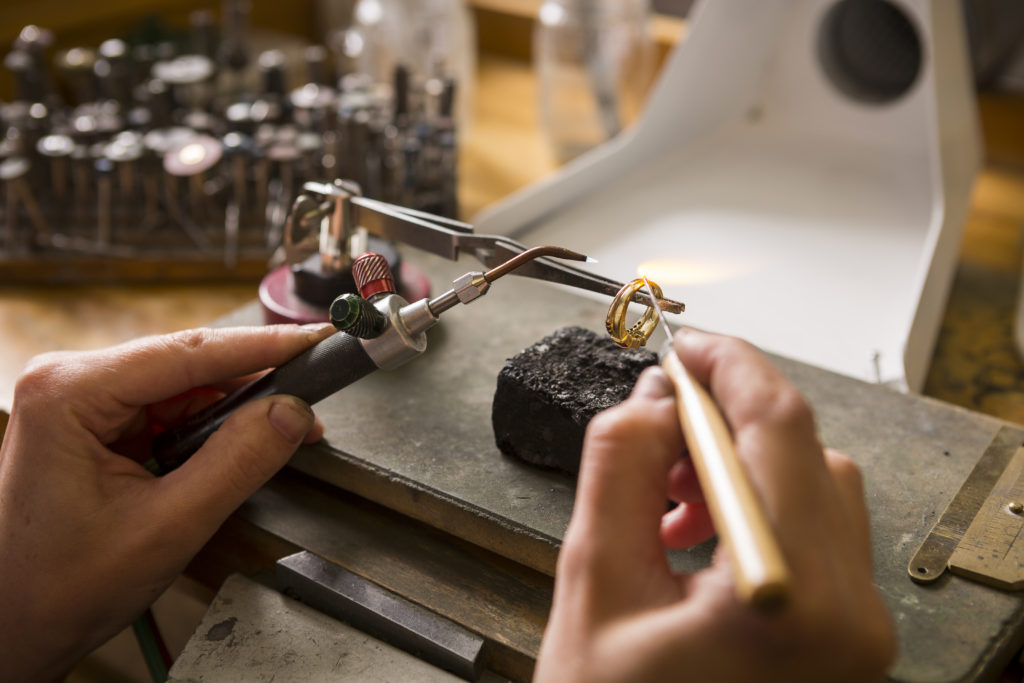 Jewelry cleaning in NYC is very important. You want your jewelry to look its best at all times because that's how it will attract the most attention. Even a sparkly diamond won't sparkle as much if there is enough soil accumulated across the stone. We offer cleaning of all jewelry, taking into consideration the different materials.
Proper Jewelry Cleaning in NYC
You may find jewelry cleaning in NYC virtually anywhere, but it's not always handled properly. A lot of places like to use the same procedure to clean all jewelry. The truth is that every type of jewelry needs to be cleaned in a different manner. You can't clean a diamond ring the same as you would clean a strand of pearls or a gold necklace.

We have the necessary skill level to handle jewelry cleaning in NYC the right way. With over four decades of experience in the jewelry repair industry, we have learned a thing or two about how to clean the various types of jewelry.

Dirt, dust and other particles can work their way into jewelry. It can cause chains to get stuck together, rings to lose their sparkle and metals to lose their luster. We will not only clean the jewelry but remove any hair caught in the clasps and ensure that every piece is sparkling before we hand it back to you.

Some of our other services can be combined with the jewelry cleaning. This includes metal polishing as well as finishing. This will ensure you get the full benefit of all that we have to offer.
Pricing for Jewelry Cleaning in NYC
It's important that you know what it will cost for jewelry cleaning in NYC. Don't trust just anyone to handle your jewelry cleaning, regardless of how low the prices are. You may not have any guarantee from these other providers – and they could end up damaging your jewelry completely – which means that you aren't actually saving any money.

We offer competitive pricing for jewelry cleaning in NYC. If you would like to know what it will cost to have your jewelry cleaned, simply call us and we will provide you with a free quote. This way you know exactly what it will cost so there are no surprises when you get the bill. If you would like to make comparisons after receiving our quote, you are welcome to. We think you will find that our prices can't be beat.

If you are a jewelry dealer, we offer bulk pricing as well. If you wish to offer jewelry cleaning for your clients or you specialize in antique or vintage jewelry, we can help you to get it to showroom quality before you put it under glass. Ask about our pickup and delivery options as well.

We want you to be happy with your jewelry. You may have invested a lot of money in jewelry and it deserves to look its very best. If your jewelry isn't clean, it's not going to have that remarkable sparkle that it could. Forget about trying to clean it yourself. Let our tools and our skills take care of the cleaning for you. This will ensure it is done correctly so that no damages come to your jewelry.

Call us today and make an appointment to bring in your jewelry. We have a fast turnaround – and with our affordable pricing, you will be glad that you made the call. Find out why so many people in NYC trust us with their jewelry cleaning needs.