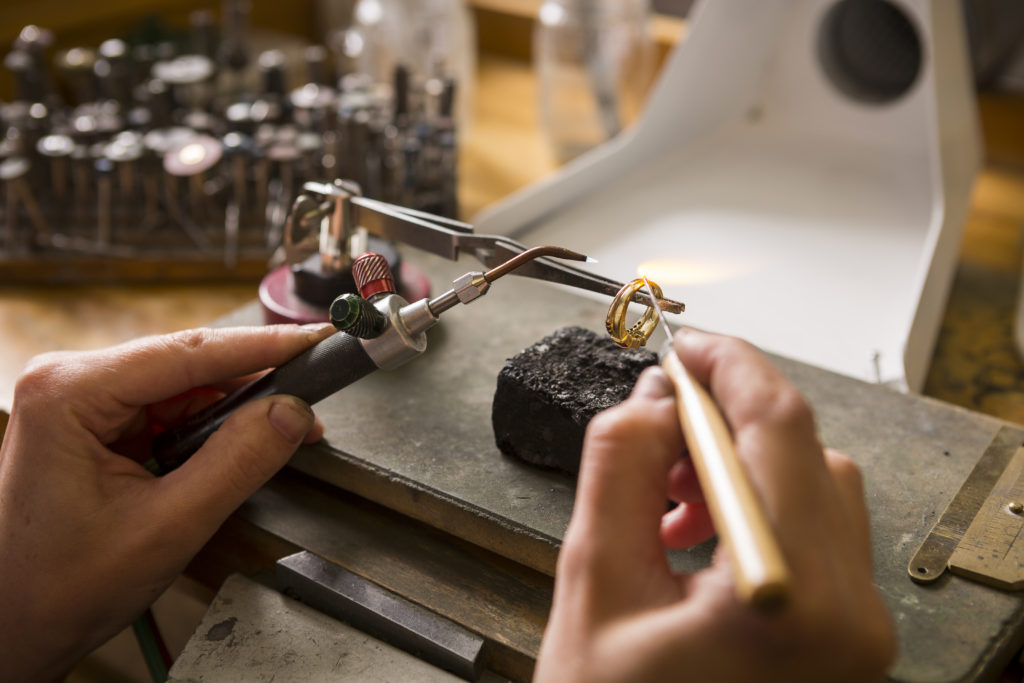 Jewelry mounting in NYC allows you to take control of all the jewelry that you have that you no longer wear. Whether the jewelry is damaged or you wish to give it a new look, we offer a variety of mounting services. We work with all kinds of metal as well as precious and semi-precious stones. Once you call us, you will learn that we offer very competitive pricing, too.
What is Jewelry Mounting in NYC?
Jewelry mounting in NYC can consist of a variety of different things. Essentially, it is mounting one thing onto or inside of another thing. Commonly, it refers to stone mounting. This would allow you to have a loose gem mounted into some sort of setting, such as earrings, a pendant or a ring. Depending upon the type of metal and the cut of the stone, there will be a variety of options for you to choose from.

Jewelry mounting in NYC does not have to be stones, however. You can also have other types of metal and objects mounted. You may choose to take pearls from a pearl earrings that you had handed down to you and mounted into a ring. You may also have a wedding band mounted to a pendant. This allows you to be creative and utilize jewelry that you were given in a new way to make it your own.

We offer an array of services to help you design something unique. We work with many types of metal, including gold, platinum, palladium, silver and even P4. Once you choose the metal, we can talk about what you want mounted and what the finished look will be. You want to be able to wear the jewelry you have and if what you have isn't working for you, we can help you transform it in a unique manner that is completely your own.
Get Pricing on Jewelry Mounting in NYC
When you want jewelry mounting in NYC, it's important to know how much it will cost you. Due to the nature of jewelry mounting, we will not be able to provide you with a quote over the phone. We will need to see the jewelry and talk to you about the various services and options before giving you a quote. The quote is free, however, and we will be happy to make an appointment so you can come in and speak with one of our specialists one on one.

You will find that we offer very competitive pricing when it comes to jewelry mounting in NYC. You are welcome to make some comparisons around the city once you receive our quote. We are confident that you will find us not only to be the most affordable but the most qualified for the job. Our commitment to customer service is seen in the number of repeat customers that we have.

Jewelry is not something you want to keep cooped up in your jewelry box. Regardless of whether you have loose stones or family heirlooms that you want to update to your personal style, we are able to help you in every way. We want you to wear the jewelry just as much as you want to wear it – and with our services, it will only be a matter of time before you can.

We look forward to working with you on jewelry mounting. Call us today so we can make an appointment for you to come in and speak with someone.