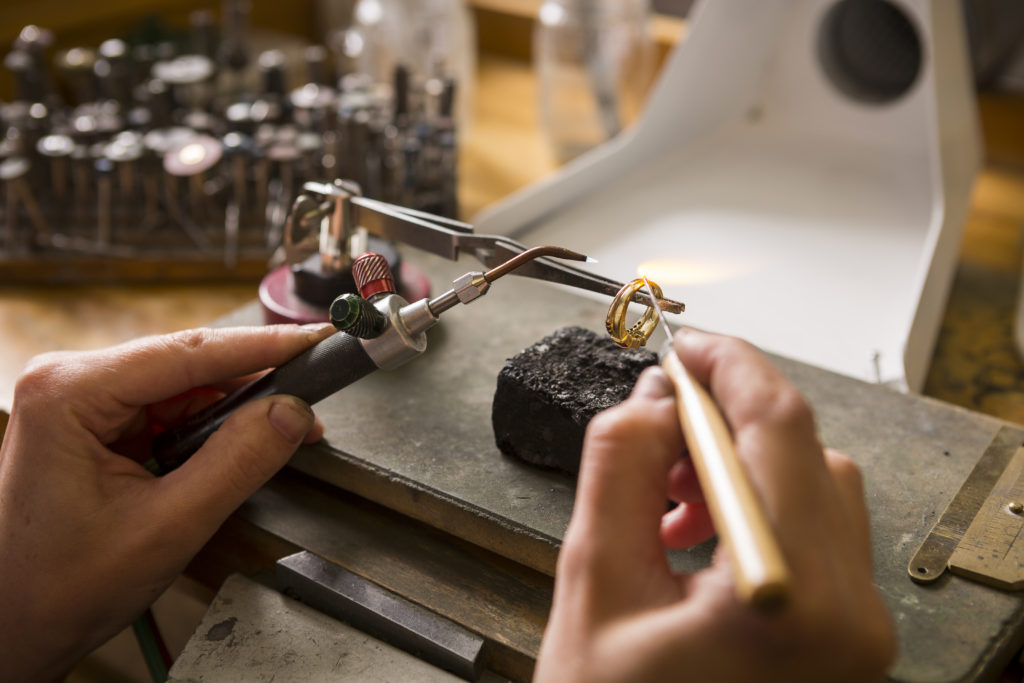 There's nothing worse than getting ready and putting on jewelry, only to find out that it is damaged in one way or another. You need jewelry repair in NYC and you want a place that you can rely on to get the job done properly, quickly and affordably. With so many jewelry stores and repair stores in NYC, where do you go?
You have come to the right place.
How to Find Jewelry Repair in NYC
When you're looking for jewelry repair in NYC, you want to go to a place that specializes in repairs. If you just go to a regular jewelry store, they can only do the basics for you. They might be able to change a watch battery or repair a broken prong on your ring, but beyond that, they are simply not qualified to do the repairs that you need.

Take a look at the amount of experience the repair shop has in jewelry repair in NYC. After all, if someone is going to be handling your engagement ring or your precious heirlooms, you want someone who knows what they are doing. Too many times, people have taken their jewelry to an inexperienced jeweler only to have more damage come to their jewelry. You don't want this to happen.

We have over 40 years of experience as well as a long list of services. When you see all of the services that we offer, it will hard to find another jewelry repair shop in the city that compares to what we provide. Compare us to some of the others around and we are confident that you will be back to inquire about our services.
What Jewelry Repair in NYC Involves
Take a look at the jewelry that you need repaired. It could be any number of pieces of jewelry – rings, bracelets, earrings, you name it. You need jewelry repair in NYC that offers all of the services that you require.
Some of the services we offer include:
Ring sizing
Chain soldering
Jewelry mounting
Ring and earring repair
pearl and bead restringing
It's important to get the jewelry repair in NYC that you actually need. Many repair shops will try to do the quickest job possible to get you in and out the door. We believe that jewelry repair should be a bit more personal than that. If there is something wrong with the chain beyond a knot, we want to point it out to you so you can make the necessary repairs. We are able to fix and replace clasps, solder the chains to make them shorter or longer and do a variety of other repairs to give you the highest quality jewelry possible.

We are prepared to help you in any way possible when it comes to your jewelry. If you want to swap out a diamond for a sapphire, change the cut of the diamond or bring in a loose diamond to have it set, we are able to accommodate you. This will allow you to personalize your jewelry so that you are more comfortable wearing it out.

Additionally, we are able to do black and white rhodium plating, gold plating, satin and stone finish, clean, polish and refurbish the jewelry that you have in your possession. If you want engraving removed or added, we can accommodate you in this area as well.
It's critical that you bring your jewelry to some places that are not a jewelry repair shop. If you take your precious jewelry to some Gold or Jewelry buyers/sellers to look for a repair, they are likely going to try to convince you to sell it or to buy something instead of repair. We will only repair what you have brought in.