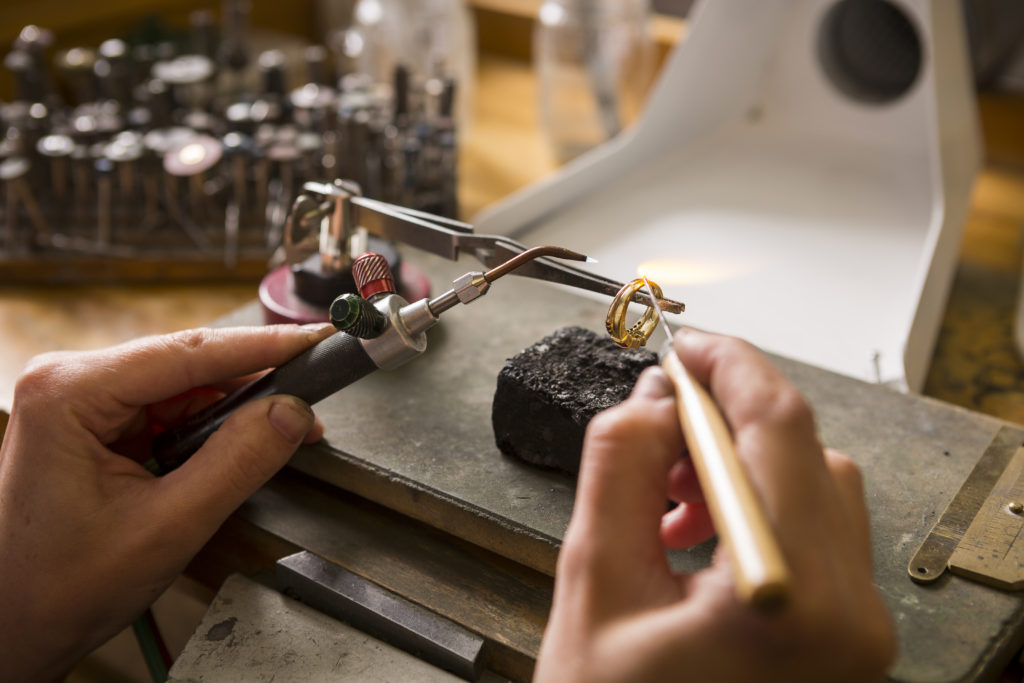 There are all sorts of things that can go wrong with a chain. Whether it's a necklace chain, bracelet chain or another type of jewelry, we offer chain soldering in NYC. This isn't a service that just anyone offers and we will provide you with a free quote so you know the cost of repairing your jewelry. Don't keep your jewelry on your dresser – with our services, you can wear all of your jewelry once again.
Services for Chain Soldering in NYC
We offer chain soldering in NYC as well as laser soldering. This is done to help connect two pieces of metal within the jewelry to help strengthen it. When your chain has broken, you don't need to get rid of it – especially if it has some sort of sentimental value. You can call us today to find out how soldering can be used to provide you with a great repair.

The chain soldering in NYC is not just used for broken chains. If you need a chain shortened or you need length added to a chain, we can use the soldering services to help you. This will allow you to get the ideal length for your jewelry. When the length is customized, you will find yourself wearing the jewelry more and more often.

Sometimes chains are handed down to you from other people. If the length doesn't work for you, you don't have to be unhappy with it. We offer a significant amount of skill with soldering, ensuring you get a high quality repair. We stand by our work – and we have a number of jewelers in town who count on us as well. Just say the world and we will be happy to provide you with references from people who can vouch for our abilities.
Get Quotes for Chain Soldering in NYC
Don't sit around and wonder what it will cost for chain soldering in NYC. It is not an expensive service to have done – especially when you work with us. We will be able to handle virtually any metal and any kind of chain to make the necessary repairs or adjustments. A free quote will be given to you so you know what it will cost.

There may be other places who offer chain soldering in NYC but they may be more expensive. Other places who offer the soldering may not offer the other services that we have as well. This means that if you need something beyond soldering, such as a new clasp on your necklace or a diamond seated in the pendant better, they may not be able to help you.

Jewelry is meant for wearing and if there is something wrong with the chain, don't let it just sit there gathering dust. We offer our services throughout NYC. Regardless of what borough you are in, you will find that we are conveniently located. You don't have to waste your time driving around the city looking for someone to handle the repairs – you've found us.

Give us a call today and we will make an appointment for you to come in and speak to one of our professionals about the soldering services that you require. Depending upon the extent of damage, we may even be able to solder the chain on the spot, allowing you to go home wearing your chain. If you're a jeweler, inquire about our pick-up and delivery services as well.