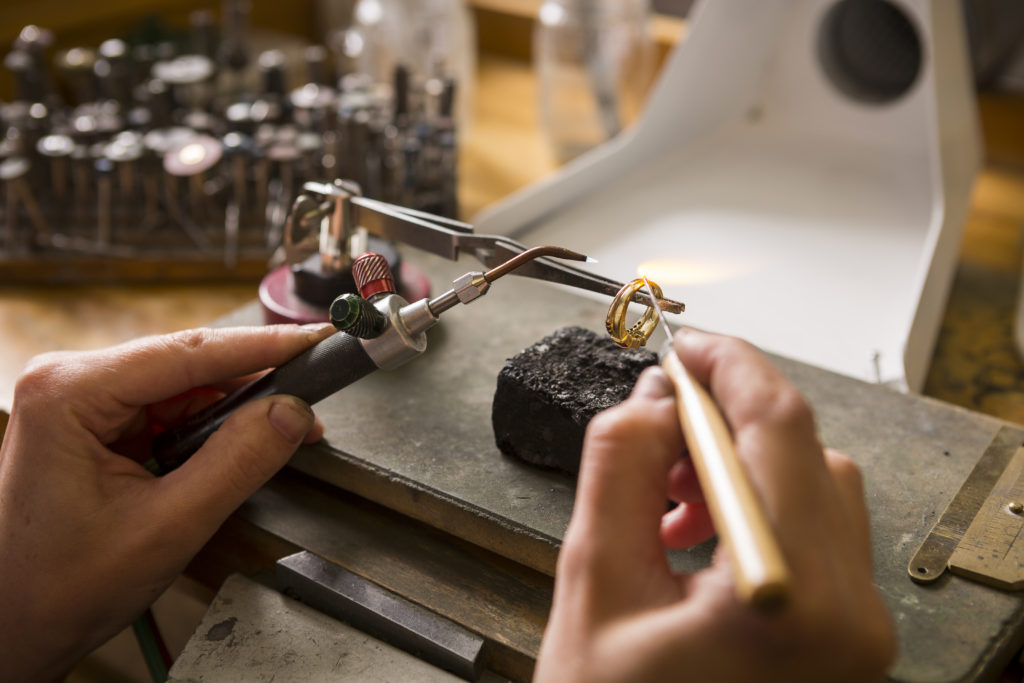 Stone replacement in NYC is very important when it comes to jewelry. You want your jewelry to look visually stunning so that you are proud to where it out and about. Whether it's a precious stone or a semi-precious stone, you want it mounted in the right setting so that it fits your personality. You also want it mounted properly so that it doesn't have the opportunity to fall out as you go about your day to day tasks.
Precious Stone Replacement in NYC
We offer precious stone replacement in NYC. Precious stones are usually considered one of four gems. This includes diamonds, rubies, sapphires and emeralds. We will help with the stone replacement of all of these, ensuring that you have the desired look to your jewelry. Whether it's in a ring, necklace, earrings or bracelet, we will be able to replace the stones as needed.

Why would you need precious stone replacement in NYC? There are many reasons why you would want to replace the stone. Maybe you have a ring setting that you love, but the stone isn't the color that you would prefer. We will help you replace the stone for one that you do like – such as swapping our rubies for emeralds.

Precious stones need to be handled very carefully and not all jewelers in town will work with precious stones for this very reason. We have over 40 years of experience in the jewelry repair industry and therefore have the necessary skills to work with any precious stone that you may bring into us – no matter how big or small.

We want to see you happy with the jewelry you own, which is why it's important that you go to a quality repair shop. You won't find services like what we offer all over town, so we invite you to call us for an appointment.
Semi-Precious Stone Replacement in NYC
There are a variety of semi-precious stones in jewelry. Almost every birthstone out there can be considered a semi-precious stone, including: amethyst, aquamarine, peridot, garnet and various others. You want to be sure that you get the semi-precious stone replacement in NYC that you need so you can begin wearing your jewelry again.

You may love the setting of the jewelry but it may not have the right birthstone. You may also decide that you want a square shape cut garnet instead of a round cut – or require some other stone replacement. Regardless of what you need, we have the necessary services to ensure you love your jewelry and are happy to wear it over and over again.

We are able to fix bent prongs, solder chains, polish stones and conduct a variety of other repairs. This will help you to get the ideal look for your jewelry, no matter what it is. Particularly when you are dealing with semi-precious stones, you need to find someone who has experience handling them because of their delicate nature. The last thing you want is to have a stone damaged due to the carelessness of the repair shop.

Our experience speaks volumes about what we are capable of doing. The semi-precious stone replacement in NYC that we offer can be done quickly and affordably, too. You can call to make an appointment so that it's possible to learn exactly what we can do for you and what it will cost.

You deserve to have the jewelry you want. When it's time for a stone to be replaced, bring it to us.