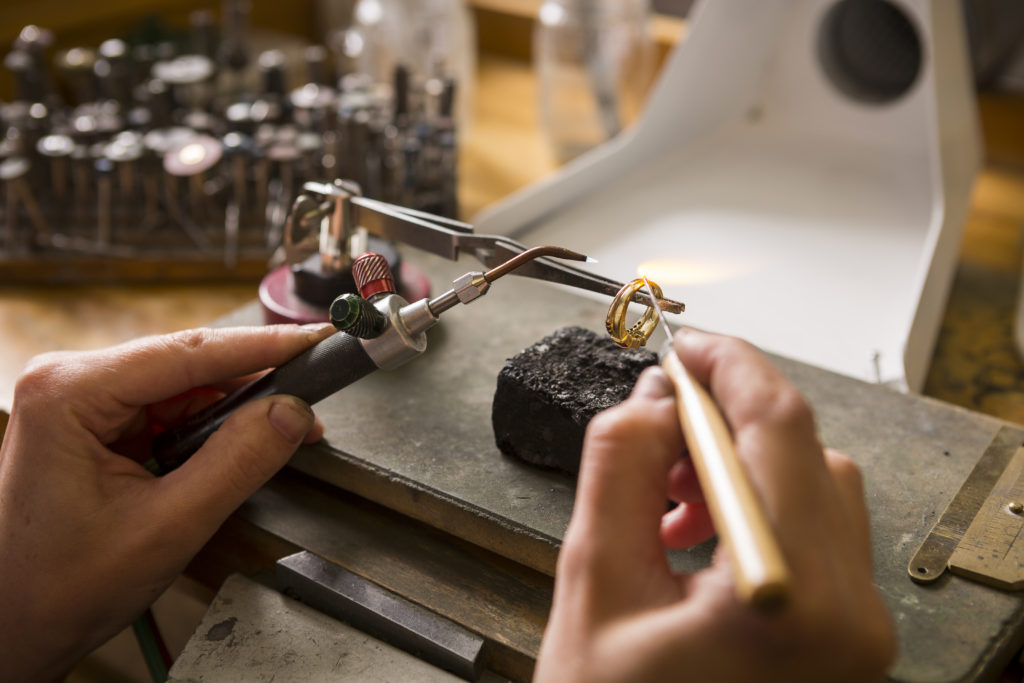 The stone settings you have for your ring, earrings, pendant or any other type of jewelry is important. Not only is it necessary for the setting to be secure, but it must also be a setting that you like. You may love the ring but hate that it's in yellow gold instead of white gold. You may also want to change around some of the stones. Regardless, we offer stone settings in NYC to ensure you get the look you want.
Customized Stone Settings in NYC
You will be able to enjoy customized stone settings in NYC. Whether your tastes have changed over the years or you are looking to improve upon a piece of jewelry that was inherited or passed down through the generations, you have the ability to make changes. You already have the stone, so there's no reason that you have to go out and buy an entirely new ring – or other piece of jewelry.

We will be able to work with you for the stone settings in NYC. You may have a loose stone and wish for it to be set in something. Depending upon the size and your preferences, we can create a setting in the form of a ring, pendant or something else, allowing you to begin wearing the stone instead of keeping it hidden away in your jewelry box.

When you want to customize the stone setting, it takes a professional to know how to do this properly. You don't want to rely solely on prongs to hold the stone in place. Many stones can be worth a significant amount of money – and if the prong breaks, you don't want to run the risk of losing the stone in the process.
Fixing Stone Settings in NYC
There may also be problems with the stone settings in NYC. It may be that the stone was set improperly from the very beginning or that it has become damaged over the years. No matter what the problem is, we will be able to provide you with the necessary assistance.

When you are ready to do something with the stone settings in NYC, you can call and schedule an appointment with us. One of our professionals will sit down one on one with you to discuss some of your options. You can then decide how you want the stone to be set and in what kind of material. Once you have made all of the important decisions, we can provide you with a free quote as well as tell you how long it will take for your stone to be set and ready for you to pick up.

Stone settings are a very personal thing. When you have the stone, you want to be sure that it is set in a way that showcases the stone itself. If you don't have the right setting, it will detract from the visual appeal. You want to feel comfortable wearing the stone, which is why we offer all of the services we do. We can even clean and polish the stone, ensuring that it looks as good as it possibly can.

Don't take your stone settings to just anyone in New York City. Visit us, ensuring that your peace of mind is intact throughout the whole process because we have the experience you need working with precious and semi-precious stones. We are reliable and affordable, making us the premiere jewelry repair shop.